Black Ravers You Should Know - Issue 3
The EDM community is a place for diversity and inclusivity. We want to spotlight Black Ravers that continually make their footprint in the scene and in turn make the EDM community a safe space for ravers from all backgrounds.
December SPOTLIGHT:
Cookie Valentine & Kylie Axel Bass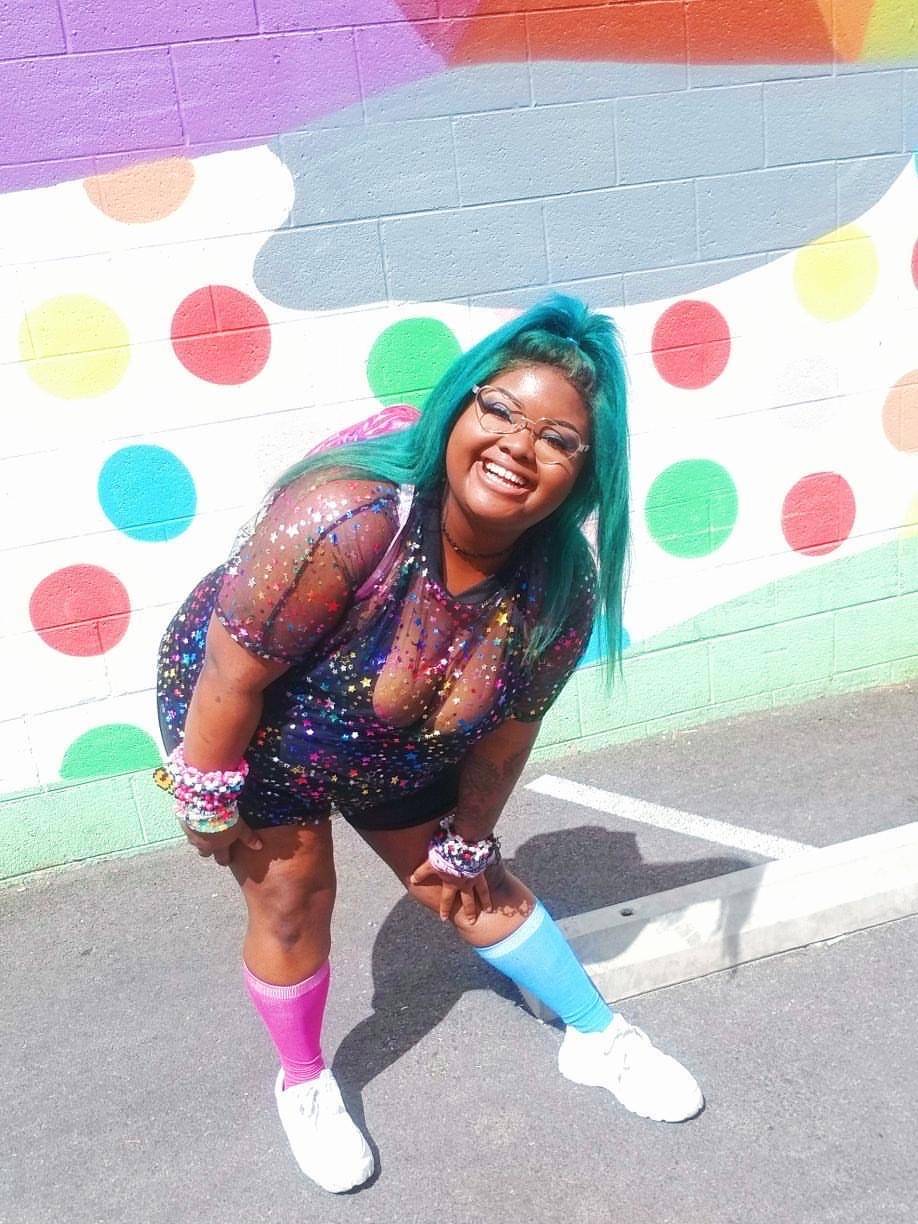 Cookie Valentine is a make-up artist and raver from Las Vegas, Nevada. Cookie spends her time creating amazing looks for hermain IG page as well as serving other artists for photoshoots with her business Kirkland Artistry. Cookie uses her instagram to change the stigma of what a "typical rave bae" may look like or the lifestyle they live. About her page Cookie says:
"I use it more to showcase that you can look like me and have a regular job and regular income and still rave and live your best life. There are so many rave pages and accounts that glorify the stereotypical "rave bae" but I don't fit into that mold. Never was and never will be. So instead I choose to showcase myself and like minded artists and creatives making the best of our lives despite the support of the community at large."
Cookies favorite memory is: 
"One was finally meeting Kaskade and having him wipe my tears from my face. Two, Eric Prydz 2014 when he dropped hit me with those lazerbeams and basically turned the stage into the center of the universe and most recently my last EDC Orlando I was front row for an artist waiting for Saymyname to come on and I chatted up some fellow black girl ravers that were leaving and I told them noooo you can't leave, you have to stay to at least see him open and they were like I've never even seen him before then he came out and threw down a gnarly intro and they ran back over to me and said" Omg he's black, I didn't know he was black ! And he's sooooo good" that made my entire weekend."
What does being a Black raver mean to you?
"Man, being a black raver to me has changed so much over the years. Back in the day when you would go to mainstream parties basically every black raver knew each other because there were like 3 of us lol. Now, with this younger more open minded generation of ravers and rave pages, being a black raver has turned into more of a sense of community. I became a raver in the first place because I was bullied and weird and all that horrible stuff that happens to us nerdy, fat, awkward kids (we're the best btw) and it was my safe place. Safe from judgment, safe from racist people and just free to be me. Now, being able to share those experiences with people who have similar backgrounds as me and can relate to me feels so damn good. I love being a black raver and working and partying in the community. Seeing people open their minds and their hearts really makes me proud to be a black raver."
A message from Cookie:
"Everyone do whatever the hell you want, as long as you're not causing harm to other people. Someone is always going to have somethinggggggg to say about you, what you look like, what you do etc, let them carry that burden. You do you and you'll see how quickly life supports you."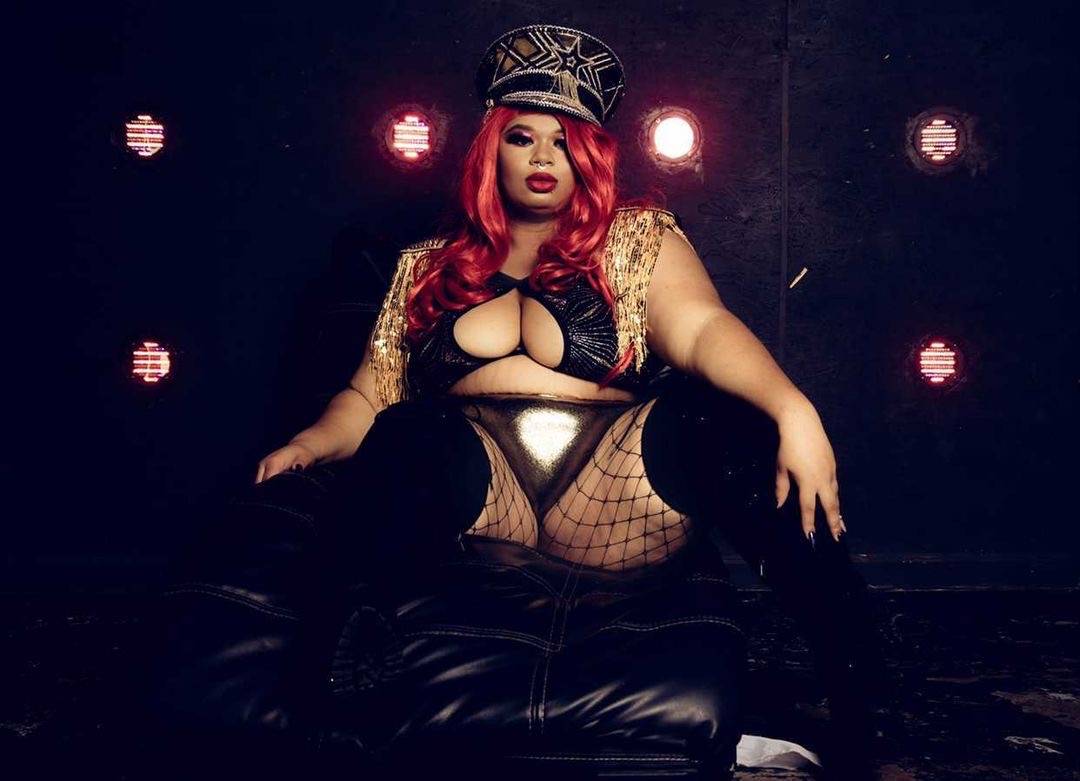 Kylie began her life as a raver at Blackout in Washington, D.C. which is a UV rave featuring black lights, white tees, and PLUR messages from everyone around.
Kylie used the Instagram platform to create Curvy Rave Models. The page started as a fun project for her to showcase ravers of all shapes and sizes and is growing to become a modeling agency and marketing firm. She recently created ad campaigns for two ravewear brands, Moody Rainbow and Telepakik Creations for their collections.
In 5 years, Kylie sees herself and her business being a voice in the community for the inclusion of plus size ravers, fashion blogging on Instagram full time, and traveling to be a part of various photo shoots.
Kylie's favorite memory:
"My favorite rave memory is actually from Blackout 2016. There was a guy wearing a BLM t-shirt allowing everyone to write their signatures and messages on it in solidarity. That representation in a rave setting is one I will never forget."
What does being a Black raver mean to you?
"
Being a black raver previously meant I was not black enough, which also led to years of self hate and being ostracized for my interest in EDM and rave culture. But today I am so proud to be black raver and it means loving who I am while embracing what sets me apart. I am much more knowledgeable of all of the contributions and influence black and queer people have made to the music and scene. My favorite genre of dance music is House Music which was pioneered and popularized by black and/or queer people."
A message from Kylie:
"I ask that everyone who comes across this fabulous blog check out my photo project @CurvyRaveModels. I put my heart and soul into it and I just know you will love it. Like most art, CRM is a beautiful act of rebellion. We are so used to seeing the same type of models all over Instagram so I decided to create the imagery we all desperately need to see. More POC, bigger bodies, male models, 40-50 year old's, we welcome people of all backgrounds. I have the pleasure of organizing these shoots all over the US, so far we have been to Texas, Michigan, California, Florida, Washington, and New York City. Now we have international projects in the works for the UK and Canada. You can expect to see all of that and more from me in the new year! I am excited for what 2021 has in store and we hope that you are too!"
---
---